Career Opportunities at SDC
Apply Online Below:
Nathalie Rios
HR Director
A Message From Our Human Resources Director
I am so glad you are considering a career at SDC.  Please consider the employment opportunities below as a gateway for advancing yourself to the top of your profession!
Our culture provides a fantastic combination of stability and career growth. As a company, we realize our future depends on attracting and developing career professionals in all positions within SDC.  SDC is an equal opportunity employer and offers a competitive benefits package that includes the following:
Medical Coverage Options (Traditional PPO or HMO plans); Dental & Vision Coverage
Basic Life Insurance and Accidental Death Benefits
Short-Term Disability
401k Savings Plan
Paid Time Off (PTO) Policy
Holidays and Vacation
Thanks for stopping by, and please do not hesitate to contact us with any questions.
Nathalie Rios
E-Verify
SDC is an active participant in the E-Verify program. SDC is committed to meeting its obligations under U.S. immigration law. SDC does not discriminate on the basis of citizenship status or national origin in recruitment, hiring or discharge, but SDC neither hires nor continues to employ an individual who is not legally authorized to work in the United States.
SDC utilizes the E-Verify program established by the Department of Homeland Security and the Social Security Administration to electronically verify the employment eligibility of rehires and newly hired employees.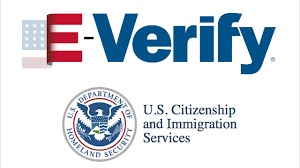 EEO/AA POLICY STATEMENT
It is the policy of SDC to comply and cooperate to the fullest extent with all applicable regulations of the Equal Employment Opportunity Provisions of the Civil Rights Act of 1964, Executive Order 11246, the Rehabilitation Act of 1973 (29 U.S.C. § 793), the Americans with Disabilities Act ("ADA") of June 26, 1990, the Age Discrimination in Employment Act ("ADEA"), the Genetic Information Nondiscrimination Act ("GINA"), and the Vietnam Era Veterans Readjustment Assistance Act of 1972, all as amended.
This policy pertains, as far as the responsibility of SDC is concerned, to any and all terms and conditions of employment, including any arrangement under which employees, including trainees, are selected for work. It is the policy of SDC not to discriminate against any employee or applicant for employment because of race, religion, color, age, sex, national origin, disabilities, genetic information, or any Protected Veteran status.
SDC will take affirmative action to assure an equal employment opportunity to all qualified persons, and that employees are treated equally during employment without regard to their race, religion, color, age, sex, national origin, disabilities, genetic information, or any Protected Veteran status. Such action shall include, but not be limited to:
Employment, upgrading, demotion, or transfer;
Recruitment and recruitment advertising;
Layoff or termination;
Rate of pay or other forms of compensation; and
Selection for training, including apprenticeship, pre-apprenticeship and/or on-the-job training.
CAREERS at SDC
For over 30 years, SDC has benefited from the unique skill sets, loyalty, and commitment that our exceptional workforce brings into our employee family. Recognizing that our employees are SDC's competitive advantage, we strive to deliver the resources and services to prepare our employees to be winners, to support the growth and profitability of the company, while preserving the values and special culture of SDC. We look forward to the opportunity to welcome new, experienced, enthusiastic, and dedicated people into the SDC family.
SDC encourages women and minorities to apply and is an Equal Opportunity Employer and a Certified Drug Free Workplace Employer.
Please note that we do not accept resumes or applications unless they are in direct response to an opening. With that in mind, please do not submit unsolicited resumes or employment requests.